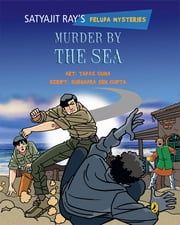 This book is written by Shri Satyjit Ray, one of his best selling the felluda mystery.
Feluda is a professional detective with his cousin Topshe and his friend Lal Mohan Babu.Felluda, Topshe and Lal Mohan Babu are holidaying in the seaside town Puri in Orissa. When they discover a dead body on the beach and soon Felluda's holiday turns into an edge of the seat hunt for the killer.
Some very odd things are happening in the little costal town. Ancient Buddish Manuscripts vanishes, an unknown man walking in sand leaving very strange foot prints. Lalmohan Babu finds an amazing astrologer but Topshe is not so sure of the Astrologer. Felluda raises against time to unmask a murder with many faces who will not hesitate to kill again.
I liked this book very much and this book is full of fun and thrilling. I Hope you all will have the same enjoyment when u read this book.
By
Abhinav R
VII-B
S3977