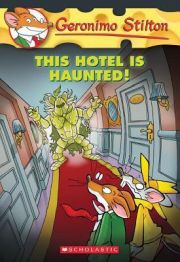 GERONIMO STILTON: THE HOTEL IS HAUNTED
I like this book. I want to read all the books of Geronimo. This book was about hotel get haunted.
I like to read this book more than seeing TV. There are 50 series plus special edition. I want to read all these if they are there in library. Otherwise I will buy and read all these book. I love to read books especially Wimpy Kid and Geronimo Stilton. I learned that we should not be scary and we should not scare anyone.
Very interesting book. You will also love it.
H.ATHILA
VIIB